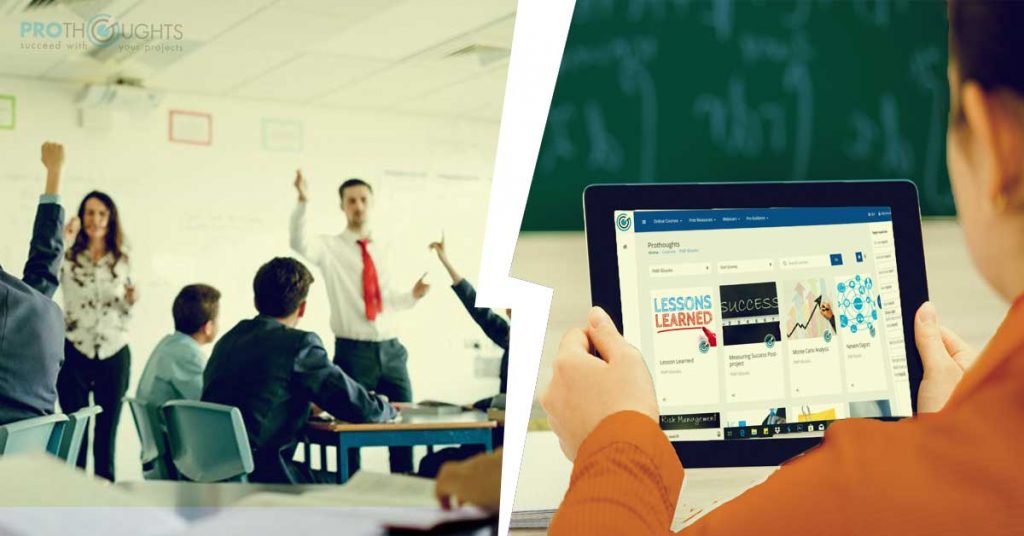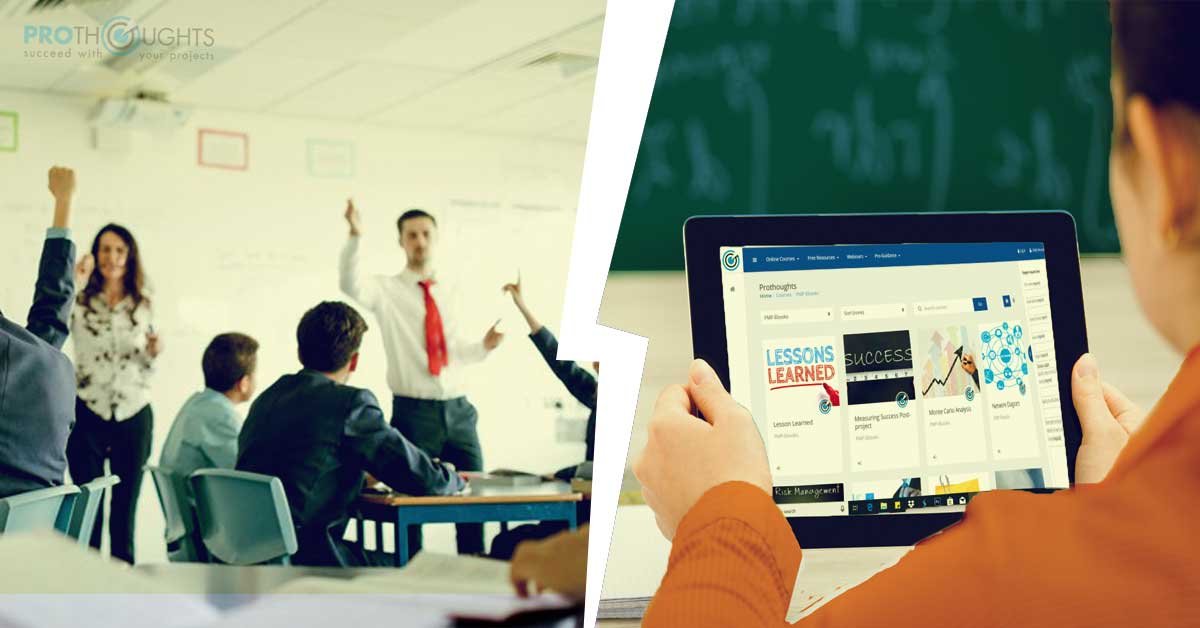 One of the recent upcoming trends in the education industry is the training moving from traditional way of the classroom to a modern way of an online classroom. A live Online Classroom where students can directly interact with the instructor on a real-time basis. And also, there is another mode of learning which is e-learning where the students can learn at their own pace. ProThoughts provides all these 3 modes of learning and this blog will elucidate which one is best in which situation.
Let's understand each and every mode of learning in detail with their own pluses and minuses.
Project Management is very situation and contextual learning and is based enhanced by interactive learning. If you remove the interaction, you leave a vacuum which is difficult to fill by remote learning. The classroom sessions are more vibrant and interactive, and fast-paced to assimilate the knowledge of project management, followed by Online Learning and E-Learning. However, each of the modes of learning has its own pluses and minuses.
Every PMP aspirant has to understand that this workshop is mandated by PMI, because it has a purpose and which adds value to the entire PMP journey. Being one of the initial few steps in the entire process of PMP certification, this training serves the following purpose:
Imparts knowledge about project management and all that a PMP aspirant needs to know as a project manager
Aligns the thought process of PMP aspirant to start thinking like a project manager
Targets to make the PMP aspirant understand the project management concepts and how it needs to be applied in real-world
Provides initial kick-off and motivation to the PMP aspirant to move towards achieving the certification
It is your choice to decide, however, we feel interactive learning is advantageous for Project Management training, where nothing is right or wrong, and which is situational/non-linear in nature. At ProThoughts, we can help you to make the choice.
For more details, visit www.prothoughts.co.in