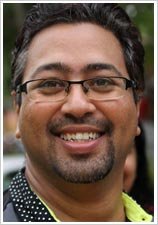 Arvind Nahata
Arvind has rich and diverse industry experience in various capabilities and domains across geographies. He has worked almost for a decade in USA before relocating back to India in 2011. He has valuable experience in Project Management, Delivery and Sales.
While employed earlier with several reputed firms, Arvind has managed several projects successfully with consistent stakeholder satisfaction and proven results. Alongside, he has been a mentor for more than 1000+ professionals. With his Project Management skills, knowledge and experience, he had successfully brought few projects from Red to Green that had been recognized by the employers.
Work experience:
Certifications:
Project Management Professional ( PMP)®
Project Management Institute (PMI)®, License 1626786
ITIL® 2011 Foundation
APMG, License ITIL/MY490249
Siebel 7.7 CCC
Siebel (Now Oracle)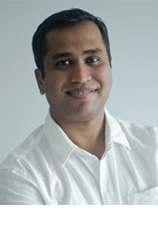 Ashish Sadekar
Ashish writes on project management subject and some of his works have been selected among 1000 entries and published in PMI® Global conference. He is an executive coach and has conducted many workshops on project management and trained more than 5000 practitioners on project management. He is also a visiting faculty at leading B schools in Mumbai.
Ashish has extensive professional experience and has worked with the top 4 global companies and helped each one of them to incubate their different practices. He has set up practices for different units in different technologies and led the projects & practice successfully to a sustainable growth.
Work experience:
Certifications:
PMP®
PMI®, License 815346
Microsoft Dynamics CRM
Microsoft
Oracle CRM
Oracle
Siebel 2000
Siebel
Certified Scrum Master (CSM)
Scrum Alliance, License NA - 91.37% pass
Portfolio Management (PfMP)®
(PMI)®, License 1715238
Program Management ( PgMP)®
(PMI)®, License 1851771